Model SW70 Solvent Recovery Equipment
The Solvent Washer Model SW 70 has numerous solvent recovery equipment design features which make it safe, simple, and cost effective solvent recovery machine for a variety of users including the following: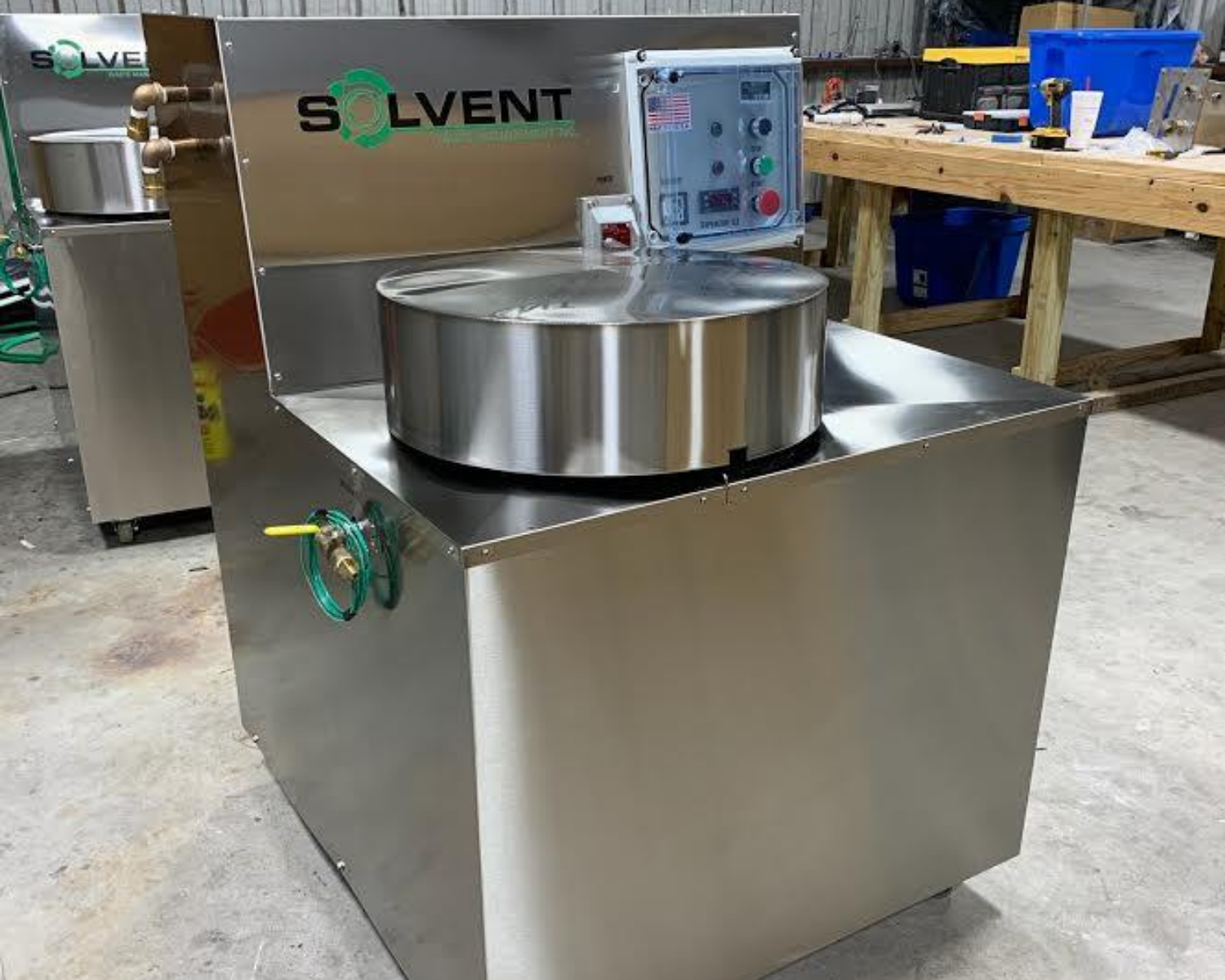 Simply fill the tank of the solvent recovery system and press the "Start" button. The SW 70 is a vacuum-assisted unit for increased production and minimal operator involvement. Features include:

Automatic feed feature to pump contaminated solvent into the unit
Vaucum assist to lower boiling temperature of the solvent
Automatic timer shutdown at end of cycle
Distillation tank at convenient work height
Tilt back tank lid with quick open feature
Refrigerated condenser cooling system
Quick disconnect for flow control valve
Ability to gravity feed clean solvent into a 70 gallon drum
The SW 70 is a closed loop solvent ditillation system with numerous safety features for a variety of users including:

Redundant safety features including automatic heater shutdown for excessive temperature and pressure conditions

Stainless steel cabinet and tank

Insulated lid
Raised control panel with indicator lights.
We can help with your solvent needs